Odoo is our core
And we made it on-cloud
Odoo is a suite of open source business apps that cover all your company needs: CRM, eCommerce, accounting, inventory, point of sale, project management, etc. Odoo's unique value proposition is to be at the same time very easy to use and fully integrated. No more painful integrations.

An ERP tool or Enterprise Resource Planning tool is a software platform that can help you manage all your business-related tasks in an easy way. And we made it easier for you by working on our cloud platform and delivery it to you as the SaaS.
Odoo is the best choice for small and medium business ventures. This ERP platform can also benefit large businesses. Odoo tool can assure complete support for taking care of complicated operations. Odoo can help the business climb new heights by improving resource management and sales aspects.
Odoo is an open-source solution with a number of modules that are dedicatedly designed to support various business operations like raw material procurement, HR management, inventory management, customer relationship management, sales management, project and planning, fleet management, and accounting. Being a complete ERP solution Odoo can also help your business to automate business activities. This ERP solution is also capable of minimizing errors and improving accounting operations. We can also depend on Odoo for budget preparation and finance management. It can also guarantee you support for customer relationship management.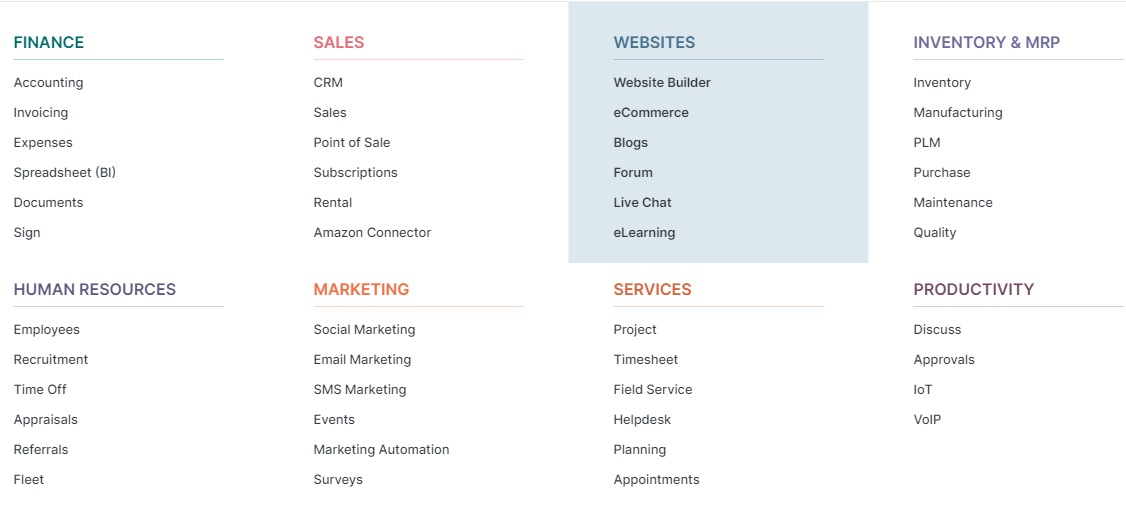 50,000+ companies run Odoo to grow their businesses.
Join us and make your company a better place.